Ashley Cranney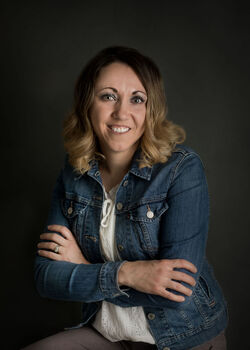 (801) 885-0912
ashley@therealtyteam.com
Mandy Jack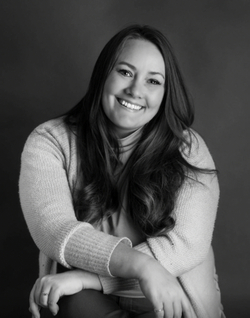 (307) 887-9619
mandy@therealtyteam.com
---
Ashley Cranney
As a Star Valley Wyoming resident of 7 years, I have been involved in many aspects of the community including, coaching youth sports, grant writing, administration of the local not-for-profit education/scholarship program, emergency medical technician services, small business startup and most recently, real estate.
Raised in a community much like Star Valley, I understand the numerous tangible benefits of living in the Star Valley community with its amazing education system, immense opportunities for outdoor interests, and the close-knit family culture. I have a great enthusiasm to serve this community and its population of amazing people who support cohesiveness, safety, and participative development of our community. This is a growing community with much to offer, which is why I am motivated at the opportunity to help you find the home of your dreams, as well as helping you get top dollar for the one you are selling.
In an effort to do this, I have joined the premier real estate organization, Assist 2 Sell The Realty Team which has newly opened its doors to Western Wyoming. I am excited to align myself to a real estate organization that has your best interest at heart. In an ever-changing real estate market, our team is committed to the reduced-rate, full-service platform. These services, up until now, have not been readily available in our community. Assist 2 Sell The Realty Team know the ins and outs of real estate. Our team is thrilled at the opportunity to work beside you throughout every step of your home buying/selling process. I welcome all real estate inquires. Give me a call today to learn more about our services and how we can save you money. After all, it's your hard-earned equity on the line. I look forward to hearing from you!
Mandy Jack
Initially, the mountains drew us to beautiful Western Wyoming, but the people and the educational system are what keep us here. My husband and I chose to raise our three daughters in these communities that have become our family. Working in the school district and coming to know seasoned and new families, we understand the difficulties that exist in a rural housing market. I believe my role as a REALTOR is one of servitude. I promise to listen, support, and give my best to all whom I work with. With my Bachelors degree in Business Leadership and Human Resource Management, I have always been drawn to assisting people in finding success and fulfillment in their lives. I am committed to helping individuals and families realize their dream of living in our wonderful area, as well as helping my local friends sell their homes and property while keeping their HARD-EARNED equity in their pockets. As a business, we are different. Our goal is to $ave you thousands. Call me today to find out why our FULL SERVICE model is just what you need in your life.
Clay Kennington
The concept of real estate is important to me with the principles of family, finances and freedom to grow and live. My experience buying and selling personal residences and flipper investment properties gives a unique vision to share not only current amenities but also what could be. I see real estate searches as your PERSONAL finance decisions and look forward to partnering to help you reach your goals.
I was born and raised in Western Wyoming. I love wide open spaces and the western way of life. I currently spend my time raising a large family, breeding and training dogs and horses and maximizing all that the local mountains have to offer. The hunting, fishing, biking, hiking and floating opportunities here are world class. I look forward to assisting you in your journey buying or selling your next home.